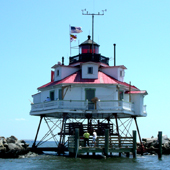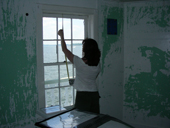 Retrospect, LLC is a private research and consulting firm specializing in architectural documentation and historic preservation. Founded in 2006 by Sherri Marsh Johns, the firm successfully provides clients with a range of cultural resource management services. Staff credentials are especially strong in the areas of architectural and historical research; survey and documentation; and historic preservation law compliance.
Retrospect, LLC specializes in mid-Atlantic vernacular architecture, but has experience documenting a variety of property types throughout much of the continental United States and Caribbean. Professional projects include National Register and National Historic Landmark evaluations and nominations; thematic studies; NEPA/NHPA compliance; historic property survey and identification; and State Historic Preservation Office inventory documentation.
Located in the Baltimore-Washington metropolitan area, Retrospect's researchers have easy access to the region's major research centers, universities and libraries.